The beliefs of The Church of Jesus Christ of Latter-day Saints (also called the Mormon Church) are very similar to most Christian beliefs, but some of them are unique to Mormonism. Mormons are often identified for their high standards. The Church's standards are high because the Lord's standards are high, and they do not change. For the Strength of Youth is a pamphlet which contains a number of important guidelines for youth such as how to treat other people, how to take care of oneself, and how to dress and act appropriately. Below are some selected guidelines from the pamphlet as well as some other guidelines which are useful to youth.
Agency and Accountability – The freedom to choose for ourselves is one of the greatest gifts God has given us, but we are also accountable for our choices and must accept the consquences, whether good or bad.
Dress and Appearance – Modesty is important because our bodies are temples of the Lord. Dressing immodestly will attract the wrong kind of attention and promotes the idea that physical appearance is more important than anything else, which is not true.
Education – Knowledge is very important, whether it is spiritual or secular. The glory of God is intelligence. We should never stop learning.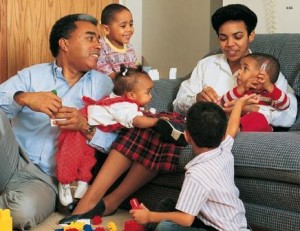 Entertainment and Media – The influence of the media is everywhere, so we need to be on our guard to allow only the best things in to influence us. We should always be on our guard against inappropriate content, especially that which could entrap us in the net of pornography.
Faith – Faith in God is a continual, daily process. Even when life is difficult, Christ will help us.
Family – The family is the basic unit of society and brings the greatest blessings available to us in this life. We should do all we can to protect it.
Friends – Friends are an important part of life and can have a powerful influence on us, for good or ill. Choose friends carefully and be open to those who are lonely.
Gratitude – God has blessed us with all that we have. Being grateful to Him will inspire gratitude in us to others who bless our lives.
Honesty – There are more ways of being dishonest than just lying. Honesty is always the bestroute to take.
Language – Keep your language clean and wholesome. Don't gossip and backbite.
Music and Dancing – Music can be wonderful and is always powerful. We should avoid listening to songs with immoral lyrics and we should be careful about how we dance.
Physical Health – Eating well and exercising regularly help us maintain a healthy life style. We must also avoid drugs and alcohol, forming good habits.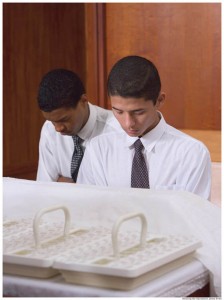 Repentance – Every one of us sins, but through the Atonement of Jesus Christ we all have the chance to repent.
Sabbath Day – Keeping the Sabbath Day holy can be hard, but the advantages of obeying this commandment far outweight the challenges.
Service – Part of our purpose for being here on this earth is to look beyond ourselves to help others.
Tithes and Offerings – The Lord has given us everything and asks that we give 10 percent back to Him as a sign of gratitude and obedience. We will be blessed for obeying this commandment.