Whatever you think of when you picture the best high school basketball team in the country, it probably doesn't look like a picture of Lone Peak High School in Highland, Utah. An all-white, not-too-tall, and not-too-tough team took the country by surprise this year, beating out taller and tougher teams all over the country. They look so not-tough that when they're warming up, other teams have been known to laugh.
When the game ends, they aren't laughing anymore.
They are winning by an average of 26 points each game. They play more like inner-city teams than suburban teams. Even more importantly, they all really do live within the boundaries of their school. No outside recruiting to make the team look better for this high school.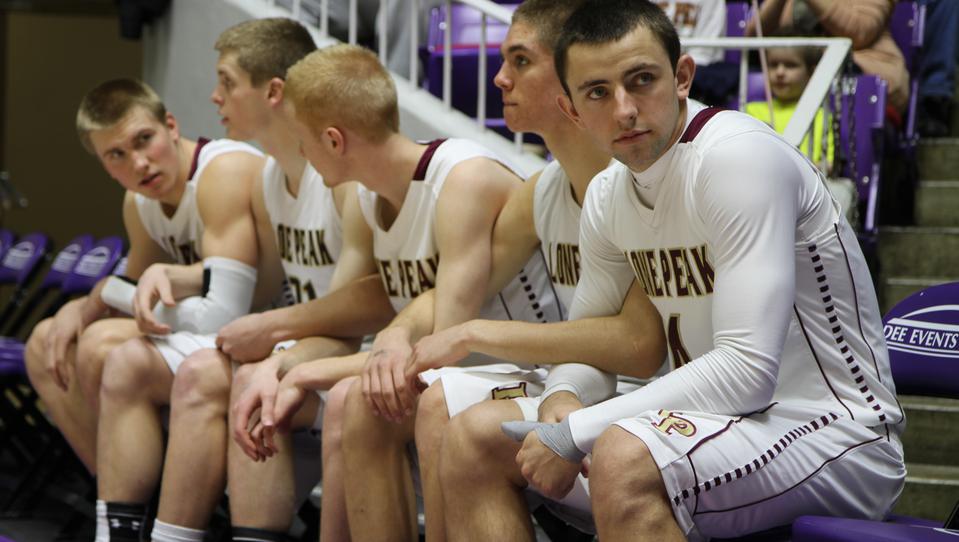 Oh, and one more thing—they're all Mormons. All five seniors are planning Mormon missions, four as soon as they graduate, and the other one in a year or so. They even drew the attention of their church, which used them to demonstrate how the new mission rules play out in real life. Mormons just lowered the ages missionaries can serve and boys can now go when they turn eighteen if they've graduated from high school. They don't have to, however. They can leave at any time until they are twenty-six. The previous age was nineteen and a lot of boys still want to leave then, when they're a little older and have a little college behind them.
They had all planned to leave when they were nineteen. Eric Mica had intended to get in a year at Brigham Young University first and he decided to stick with the plan he'd set up. That schedule had always felt just right to him. When the opportunity came to leave sooner, he prayed again and still felt it would be best for him to serve when he is nineteen.
Nick Emery, on the other hand, had always wanted to leave straight out of high school.  As soon as he learned that was possible, he altered his plans to leave as soon as he was eighteen. He has already been called to serve in Germany.
Talon Shumway is headed for Texas at graduation and Braden Miles for Washington, DC. Connor Toolson is leaving later in the summer.
Their area isn't really known for basketball, but some of them have impressive basketball heritages. Nick Emery's older brother Jackson was co-captain with Jimmer Fredette at Brigham Young University. Tyler Haws' older brother, who also played with Fredette, recently returned from a mission and, as a sophomore, has already broken the one thousand career points record and is on track to break the school record for the most points if he continues his current path.
The coach, Quincy Lewis, has known many of the players since they were children. He coaches youth basketball and many of his team players were on his youth teams. He has had the unique opportunity to train his team long before they reached high school.
The boys are very open about their religion. They often list the Book of Mormon as their last book read and include missions and Mormon temple marriages in their list of goals on the team program. They accept teasing about their heritage, explaining to people that they are not from polygamist families.
While people might expect young, highly moral Mormon boys to be wimps on the court, they are quickly cured of that stereotype. They are winning against teams bigger and stronger than they are and the world is starting to take notice. Check out this article at the New York Times on the Lone Peak Team.